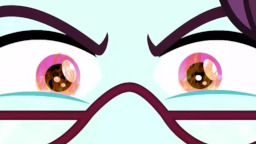 The Friendship Games. A time-honored quadrennial competition between Crystal Preparatory High School and Canterlot High School, wherein the former traditionally trounces the latter.
Of course, that tradition had been established before the magical renaissance. Now all bets are off, and both schools have prepared for anything as best they can.
It won't be enough.
Part of the Oversaturated World. Rated Teen for mild to medium language.
Chapters (6)