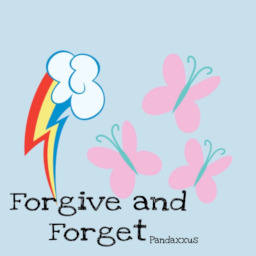 Source
This story is a sequel to Learning To Trust
---
Applejack, Pinkie Pie, and Rarity have tried their best to help Rainbow regain her confidence after hearing about everything that she had been through in her old town.
Rainbow on the other hand is much happier with her new friends, and is starting to feel like her old self again. Just a few months ago, she didn't care about herself or anyone around her, now she has three loving friends who are willing to support her through everything. She learned to love herself, and found that she was worth something.
However, Rainbow's world freezes when she comes face to face with an old friend. The friend that had been the source of all of her pain. The friend that led her to that terrible state she had used to be in. But, Rainbow finds herself missing her old friend.
Is it possible that the two could talk it out? Maybe they could become friends again...
Chapters (1)