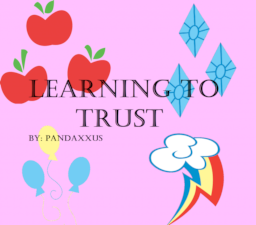 This story is a sequel to Shine
---
After moving away from Clousdale, Rainbow Dash has to face a new school, with new people. This really shouldn't be a problem for the young girl, however, she doesn't see herself making any friends.
She believes that she is the abesolute worst person on the face of the earth, and that she doesn't deserve friendship. All she wants to do is be alone, no matter how much she hates it.
However, there are a few familiar faces in Canterlot Elementary that are willing to show Rainbow that she deserves to know what real friendship feels like, and that is exactly what they plan to do.
*was wondering why the story was gaining views so quickly...it was on the popular page!! Thank you!!*
Chapters (1)