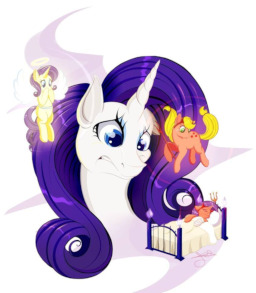 Source
Rarity's little Temptation ends up on pins and needles. Literally.
With her shoulder-devil out of commission, other Temptations pop into her life to pick up the slack from their fallen sister.
-~-~-~-~-~
Written for the Barcast's "Make Rarity Not Garbage" contest.
Cover art by JennDyLyon. Adore her. Fear Her. Admire her art!
Pre-read by ScarletWeather and Aragon.
Chapters (1)