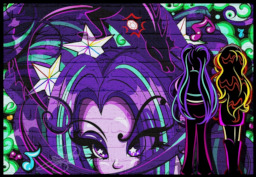 Source
Aria Blaze is a legal car thief. She works days, she works nights, and she will keep working until the wound of her mortality has a tough enough scar covering it.
Sunset Shimmer wishes they could spend more time together. How can she break through to a workaholic, especially when Equestrian Magic collides with that work?
Honorable Mention in Oroboro's final "Sunset Shipping: Endings" Contest
Inspired Art by JeNnDyLyOn.
Editing by Ariamaki and JeNnDyLyOn
Chapters (1)