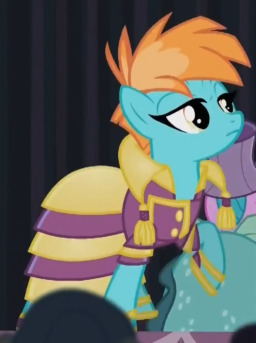 My sister and I are nothing alike. She's a model, I'm a stunt flyer. She wears fancy clothes, I wear flight suits. She travels the world, strutting down runways and pouting for cameras. I make tornados for a living. Her name is Runway Project. I'm Lightning Dust. Totally different ponies.
So why does everypony have trouble telling us apart?
And what does she mean, she's here to stay?
I saw this character design and absolutely had to write a story about this chick. Cause DAYUM.
Chapters (19)