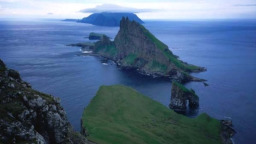 -Twilight Sparkle. That name came to her mind in a growling tone. She knew, in an instance that was her name. It fit her like a glove, it felt so warm and so right.
"Okay, so I know who I am," the newly coronated Twilight Sparkle mused, vague flashes of the finest gold and the finest jewelry entering her mind for only the briefest of moments. "The question is now, who am I, and how did I get here?"-
That's all she remembered about herself though, aside from vague flashes of a home deep within the mountains. Time to find her way back, and maybe find some answers. Dangerous world out there though, on that long and winding road. And they say all myths have an element of truth to them...
Brave heart Twilight, the world is ahead.
Heavy AU with Dragon Twilight Sparkle! Inspired somewhat by a certain story series by ShortskirtsandExplosions, along with J. R. R Tolkien and Rick Riordan's works.
Chapters (3)