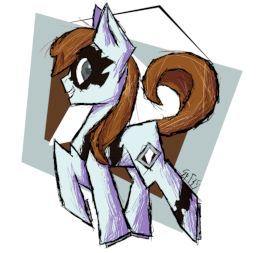 This story is a sequel to Schadenfreude HATES MAGIC
---
Schadenfreude has always played by the Rules of the Game. Break a rule on the list? Get a punishment. Break four? Well.
Twilight Sparkle, on the other hand, was new to the Game, although familiar with the players. Which she really should have thought about when she tricked Schadenfreude into violating multiple rules on the list at once.
So for Schadenfreude, it was a month of community service. For Twilight Sparkle? A trial by fire of working side by side with her new employee.
And the School of Friendship's newest substitute teacher.
Chapters (8)