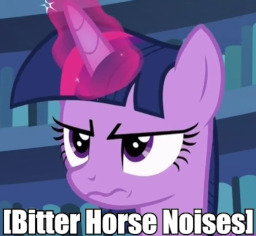 Source
This story is a sequel to NOW YOU BUCKED UP.
---
When a new, strange kingdom of magic is discovered to the far west of Equestria, the Royal Sisters take an entourage and investigate. Which nearly sparks ANOTHER international incident.
Once again, they don't bring Twilight. And ONCE AGAIN, she's left to clean up the mess. Which involves yet another very long letter.
Chapters (1)