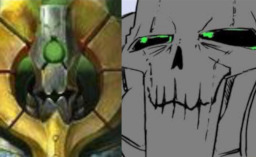 This story is a sequel to The Sun, the Infinite, and the Divine.
---
Trazyn the Infinite and Orikan the Diviner are back in Equestria. That time, however, Orikan is frustrated. The poor thing is lost in the comprehension of what has happened to the time thingy after Starlight's bizarre adventure with Twilight... and Spike. Yeah... him... Forgot about our little fella.
Anyways, in brief: Orikan is confused about the wibbly-wobbly, timey-wimey stuff caused by magic, and everyone of importance is told about our bombastic duo.
Chapters (4)