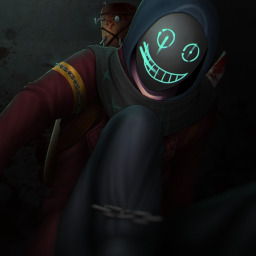 Source
Story cancelled due to me wanting to rewrite it. Come read it here.
---
What is up my fellow Legion. My name is DeffBwade aka the Apex Legion, and I have some interesting news. At first I was planning on taking a small vacation after I completed God Eater 3, but something interesting happened. What happened exactly you may ask? Well I don't wanna spoil anything for you. What I can spoil is that I am now in a new body and I am excited as hell as to what this new world will bring me.
Anyways, that is all I have to say for now. Hope you enjoy the story of my adventure in Equestria. Like, subscribe, and never stop slashing. Peace out everyone.
Subscribe: https://m.youtube.com/channel/UCS0DM1KzJBOVUO_1O3utceA
Chapters (29)