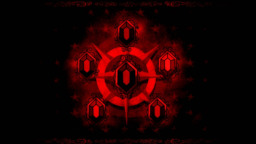 Source
Two and a half years ago, I left my home, family, and friends behind to fight for humanity to save them from Princess Celestia's madness. Despite the hardship, suffering, and loss I have never once waved in my conviction in doing the right thing to prevent the genocide of an entire race. However, I have been captured. Instead of killing me, they kept me prisoner because they need me to use my Element one last time in their hopes of saving Equestria from Humanity's upcoming invasion.
Too bad I have no plans to do that.
This is a NegotationsVerse AU that ask the question of what would happen if Fluttershy got captured by Equestria so they can use her Element as a means to save themselves from humanity?
To see the original canon series, click here: https://www.fimfiction.net/story/301668/negotiations
Please help out at the TV Tropes Page: https://tvtropes.org/pmwiki/pmwiki.php/Fanfic/TheNegotiationsVerse
Chapters (16)