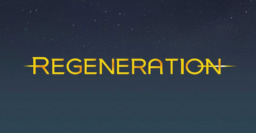 Source
This story is a sequel to Negotiations
---
It's a tale as old as time itself.
A wonderful individual of many faces, a handful of adventurous companions, and a seemingly inconspicuous blue police box.
This time, the Doctor finds himself in a dimension not his own, in familiar lands more alien than the planet he appeared on. Dropped smack dab in the middle of the Conversion War, it's up to him and his new friends to put a end to Celestia's mad ambitions before they can be realized. But the Doctor is no stranger to conflict, and Equestria will learn exactly why he is known as the Oncoming Storm...
*An Alternate Universe story and crossover with Doctor Who for the Negotations-Verse series. Originally posted in Choice, it was decided to make it its own story after suggestions from readers as well as discussions between me and zelkova48.
Please help out at the Negotations-Verse TV Tropes Page: https://tvtropes.org/pmwiki/pmwiki.php/Fanfic/TheNegotiationsVerse
Chapters (14)