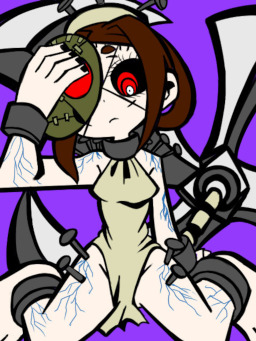 Source
MLP/Skullgirls Crossover. Contains Skullgirls Spoilers.
---
A weapon lands in Ponyville. A living weapon. Bound and changed, she fought her world's gravest threat. Now she's free, for all the good it did her.
She is called Painwheel: a raging monster with the heart of a little girl. Will she find peace? Or more tragedy?
Ladies and Gentlemen(?), it's Showtime!
Chapters (33)