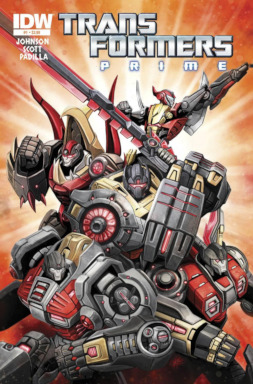 Based on the Transformers Prime: Rage of the Dinobots comics and Fall of cybertron
Arc 1 summery (chapters 1-5)
After helping all the remaining Autobots escape Cybertron, the Dinobots are the last Autobots on their home planet, they must leave but when they do so an accident puts them in stasis for thousands of years, motionless until a cretin sonic rainboom wakes Grimlock up. Now the Autobots must learn to survive on this new world. however the Decepticons soon arrive and start to make problems for the ponies while keeping their existence a secret.
Arc 2 summery (chapters 6-11)
The cybertronians are no longer a secret, now they must locate the fabled Allspark, the source of all cybertronian life while battling a new enemy, Thunderwing who has a mysterious agenda of his own.
Arc 3 Summery (chapters 11-20)
Unicron has awakened, and the Autobots and ponies must work together if they have a chance of defeating him, will they succeed, or fail? The final chapters in this mind blowing story will end in a way it began.
Wiki page for this story right here.
Chapters (20)