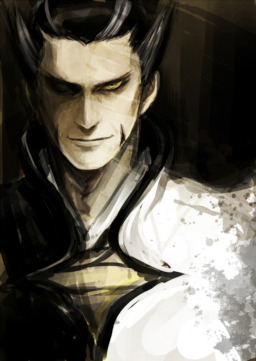 For some time now, without anypony noticing, Matsunaga Hisahide has been watching the event's and lives of the Mane Six go on. With the help of a silent partner, this mysterious man has lived in secrecy and all the while has gained a grand amount of knowledge of the world that he and his acquaintance have apparently got themselves stuck in.
But why? What is his purpose? No one knows. With a confident glint in his eyes, Matsunaga looks over the view of the village that he has been silently watching for countless days and nights from his hermitage and with a confident smile, he steps out into the moon's light.
"I think it's time, don't you agree?"
The events of this story are set after the Season 3 premiere, 'The Crystal Empire'.
Sengoku Basara Crossover
Chapters (4)