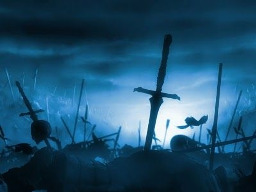 Source
This story is a sequel to Future
---
My name is Private Halberd Wings of 139th Arial Spear Regiment's 2nd Platoon.
My home, Equestria, came to Earth fourteen years ago in order to help a species called humanity who was on the brink of destroying themselves with their hatred, technology, and greedy ways. The Princesses, in their great wisdom, offered a chance to save them from themselves by making them ponies like us. However, they rejected us, and now we're at war.
I have joined the cause to defend Equestria and see these humans are given a proper future guided by friendship and harmony. It doesn't matter what comes our way for Equestria has never lost a war and we will not lose one now. With the fires of friendship, and the guidance of our Princesses, we will be victorious!
***
A Prequel to Negotiations
Chapters (9)