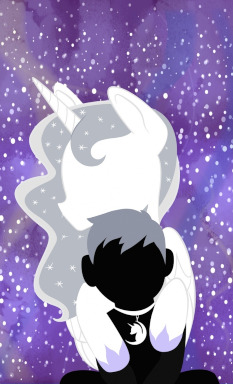 On the continent of Chreathail, there exists a new pony nation. Formed on the dying embers of the three pony tribes, the country is unified in Harmony and guided through Chaos by its seeming immortal alicorn princesses.
After their success in defeating Discord with the Elements of Harmony, Equestria has had the luxury of nearly a century of peace and prosperity. Quickly the equestrians set to work, becoming the largest exporter of food and craft goods. With the power of Harmony, pony-kind seemed wholly unchallengeable. Yet, just beneath the skin of the seemingly perfect kingdom, there exists a dark secret. A single generation of peace cannot wholly erase the ideas of old. Prejudice and thoughts superiority are not so easily extinguished, yet they lie dormant, biding their time.
With the unexpected appearance of a foreign being, everything is about to change. The world will be thrown back into Chaos, hard choices will have to be made. Tragedy will strike, and the Royal Sisters will have to decide if Harmony can truly persist in a world so unexpectedly cruel.
---
This story is based only about 100~ years after the original imprisonment of discord, well before nightmare moon ever happened.
Sex, violence, and tragedy tags are mainly for things that will happen later on in the story. It won't have any real impact on most of the beginning of the story, however, this series overall will get dark.
Now with awesome cover art done by the talented Pigeonsmall!
Chapters (7)