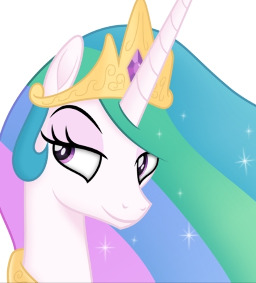 Source
This story is a sequel to Dear Princess Sunbutt
---
When Anon takes the liberty to inject his particular brand of humor into Twilight's friendship lessons, Celestia feels the need to respond, more often than not.
A somewhat unofficial sisterfic to 2Merr's Dear Princess Sunbutt
There may not be a response to every letter, and letters 1-11 were taken from my comments in said sister-story.
Please support 2Merr's story too if you like this one. This is written with encouragement of the original author.
(Note: Picture used without permission from Derpibooru. Upon request it will be promptly removed.)
EDIT: Apparently someone's done a reading of this and its sisterfic over on Youtube! Why does nopony tell me these things.
Chapters (154)