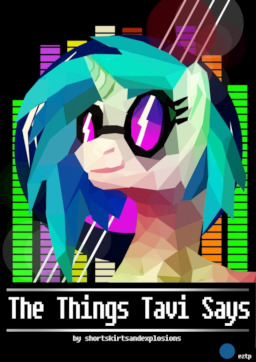 Source
My roommate's name is Octavia, or "Tavi" for short. She likes vintage red wine, soft pillows, and long walks on the beach. But, more than anything, she loves music. She loves it with a passion that radiates with every burning color of the spectrum.
Each day I spend with her... or without her, I learn a little bit more about life, about the sick beat to which we all dance, whether we know it or not. I hope you don't mind if I say a few things about her. Just a few things. One can learn a lot from Tavi.
After all, she saved my life.
---
Playlist - Because Even Original Things Aren't Original
Chapters (200)