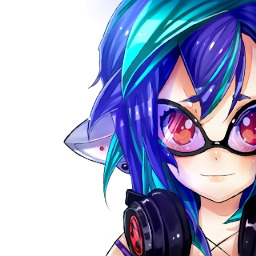 Source
...big mares get things like counterpoint, discordant notes, anti-parallel movement, and accidentals everywhere.
They also have to play harder music, but that's not what this story is about. This story is about an introverted DJ with an extreme alter-ego who is looking to catch the eye of a famous cellist, a lyrist trying to win over a candy maker at the mall, and something about how love is never easy or straight-forward.
Partially inspired by this story.
Chapters (26)