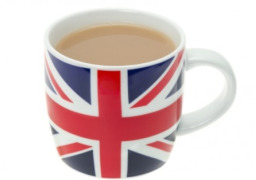 This story is a sequel to A Drunken Night and a Cup of Tea
---
Vinyl just wants some time to drink a cup of tea and have a little snack. Unfortunately, she unleashes the oldest argument in British history.
---
Proofread by the wonderful docontra
Note: Reading of the former story is not required, only recommended, and this was also mainly written during a tea craving.
Chapters (1)