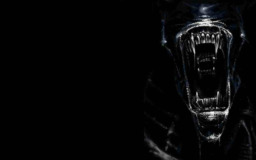 Source
Fluttershy has always been the one out of her friends to have fear constantly claw at her mind and drag her down into its deep abyss. From stage fright to nightmares, Fluttershy cannot escape it. She can only have the compassion of her friends to reassure her and slowly fight fear off.
But one morning, after having a pleasant sleep, she awakens in the majestic castle of Canterlot. At least the ruins of it. She wanders around and tries to find out what happened...
...while being hunted down by fear's true living manifestation.
Chapters (2)