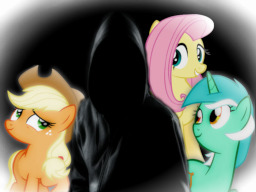 You've heard it all before. No matter how hard I try, it all comes out wrong.
Maybe because it all is, isn't it?
I can't give you anything special.
All I can offer to you is my story. Just a log of my time here, patchy, as it is.
I hope that's enough. Read on at your own free will, matters little to me.
I'm sorry, we haven't been introduced.
My name's...
Featured 26/7/14
Chapters (23)