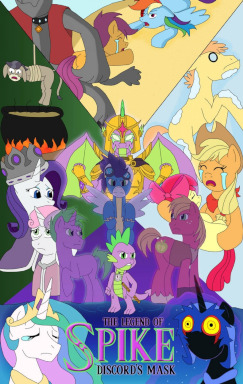 Source
After having his heart broken, Spike finds himself in a parrallel world. He must race against time as he only has three days to recover a dangerous mask before the moon crashes into the world. Based on the Legend of Zelda: Majora's Mask by Nintendo.
*Takes place in Season 3 before Magical Mystery Cure.*
The cover image was made by flawlessvictory20.
Chapters (24)