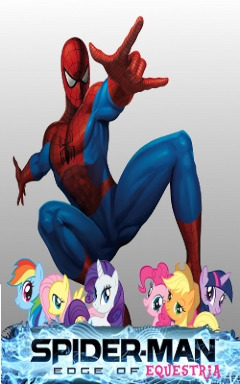 There is a sequel, and a threequel to this...
For the longest time, peace settled in New York City. Young Peter Parker, otherwise known as the Amazing Spider-Man, got a long, relaxing break. No goblins, no rhinos, no lizards. But this will all change, as it always does for Spider-Man. He must save the day again, but this time, things have changed. Dr. Octopus has created a universal traveling vortex, that can teleport any being to a new dimension. Spider-Man must seek the help of Madam Web to grab hold of the new land he has fallen to: Equestria.
Adventure, and Action will pursue.
Chapters (10)