I'm wanting to make a kung fu panda based story. I have an idea for the main character. Tell me what you think:
Grey Tiger named Huǒ Zhǎo.
Similar backstory to tigress but a bit more violent than from the secrets of the scroll.
Here's a picture of him as an adult on all fours (made with avatar maker dragon, available on Google Play):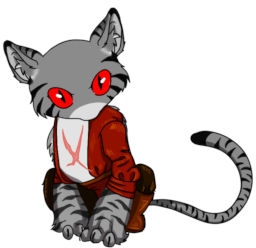 This will also be my first time writing anthro.