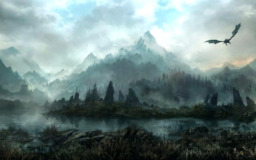 When a rampaging roc, deadly dragon, or horrifying hellhound threatens the idyllic snowy vistas of Equestria, it's the mission of the Celestial Slayers to protect the ponies, and hunt the bloodthirsty beasts that would harm them.
Rarity is one such Slayer.
A woman who has devoted everything to saving the lives of ponies, and ending the lives of monsters. For Rarity, there is no life outside the Hunt.
Except for her time spent at the Golden Oaks Library, flirting with the cute librarian.
---
A slow-burn, Raritwi-flavored Omniship adventure.
Inspired by Earthsong9405's Slayer!AU where Rarity hunts monsters and Twilight's a peaceful librarian.
Chapters (291)