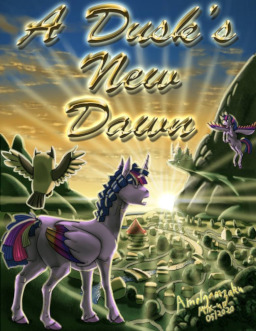 Dusk Shine is tired. He's scarred, battle-hardened, and young, but more than any of those, just tired.
Nopony deserves to suffer through what he has endured, much less at such a young age, but what happens when he finds his place in the canon Equestria? Where sunshines and rainbows are everywhere.
Will this new world heal him or will the striking similarities to his once-happy world break the stallion under the weight of what he's lost?
Read on to find out.
RGRE, will be obvious as each chapter progresses
Edited by Sober. Cool dude, check him out.
Cover art made by Mix-up This guy, is great. Awesome drawings, go check him out.
Chapters (17)