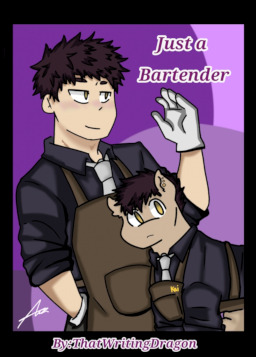 Everyone likes food yes? because if not then i opened this cafe for no reason. In my experience, I've found that almost anyone can be plied with sweets, coffee and beverages; from the hardiest creature to the vilest of villains. What could possibly go wrong?
---
It's a cliche displaced story. Where the MC goes to convention, meets merchant and sent to Equestria.
Under a Rewrite
PS: there is going to be a lot of characters.
PSS: this is set in the RGRE-verse, Reverse Gender Role Equestria
PSSS: My editor is Is the ever so Classy Fox, Classy fox. Dude's a big help and check him out if you can.
Chapters (3)