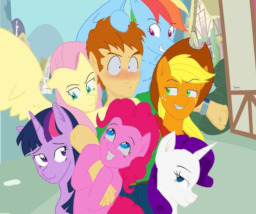 Source
This story is a sequel to The Stars Revolt!
---
A continuation of the universe established in "The Stars Revolt", and a reboot of "Hands", Andrew Shepherd is trying to live a normal life as the local Ponyville alien.
Unfortunately, he's in Equestria.
Cover art by Sipioc.
Featured?! Thank you so much!
Chapters (52)