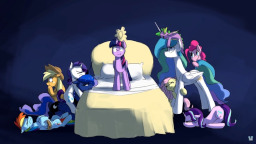 Source
Let's face it: I have way too many ideas and way too little time to write them all. So! I will put all my half baked ideas in short form here, and if it inspires others to write their own takes? All is well!
If it just makes you laugh, cry or think? Also good!
And if it's just 'meh', that's fine too.
Enjoy!
EDIT: Featured already?! Wow! Thanks guys!
Chapters (14)