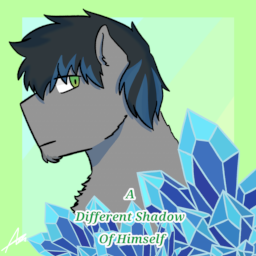 Umbrum is just a simple lovestruck miner in Canterlot, he's known as a rather hardworking earth pony working in the infamous Crystal Caverns for his ends meet; At Least that's what most ponies know on the surface but not everything meets the eye.
Especially when some rather nosy ponies decided to dig into his nonexistent past.
He knew that the way to Celestia's heart would have its troubles but to this extent!?
---
This Sombra is based on the Sombra from the IDW's Reflections Au.
Teen is there just for precaution.
RGRE because everything is always fun in that world
Chapters (3)