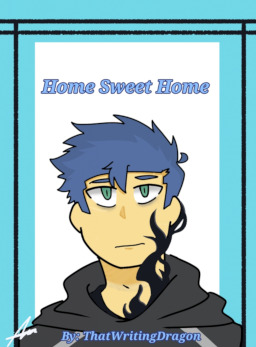 Who am i?
My Host
Who are you?
Yours
---
How long has it been?
Years
Years of violence, training, murder and a whole lot of trauma and even more training.
Years of him in that hellhole, he was tired, drained, he was sure he will never sleep in a bed ever again not because it wasn't comfy but because it was too comfy.
He thought that if he finished school quicker than everything would be done, he could go back home and feel safe. He was wrong and he was forced to survive in a world just to find a way back.
He just wanted a home, was that really so hard?
He just didn't expect to actually be sent back home.
To a home, he thought he had forgotten.
Other tags: Other characters and saying them here is spoilers
Chapters (3)