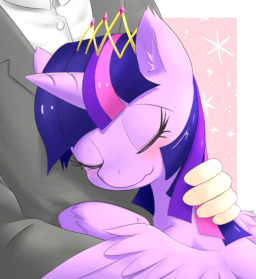 During an experiment with new magic. Princess Twilight Sparkle suddenly finds herself in a strange new world and in even stranger company.
Kai is your everyday guy. He wakes up, goes to work and then comes home again, a monotonous routine that is his everyday life. That is until a talking, purple horse appears in his apartment. Well… so much for monotonous routines.
The Princess has a secret or two though, perhaps a new friendship will help her forget some old ones?
Chapters (21)