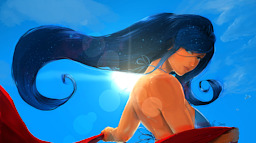 This story is a sequel to The Princess and I
---
Ever since the day I decided to give up my old life for a new one I could say that everything's going good. I mean I've got a great girlfriend, an awesome new house and pretty much everything else a guy could ask for. However I'm sure that a lot of guys you look at me funny if I said my girlfriend was a princess and I live in a castle and I'm sure they'd say horrible things about me if they found out that princess was actually a pony who can control the moon.
My name is Aedan Ryan, six months ago I came to Equestria because I fell in love with a pony named Princess Luna. (Crazy right?) Now after having dealt with having to take care of her, a whole new challenge awaits me... one that I and every other man in the universe could never really be ready for...
Cover art done by quizzicalkisses, very good artist... I suggest you check them out.
Edits by OneWingedDevil and Chivalry
Chapters (22)