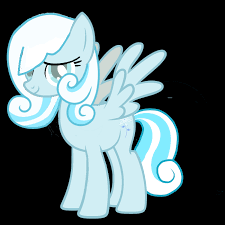 Source
Inspired by the heart-warming YouTube videos Sharing Vision, created by the highly talented Storm Runner and Snowdrop, the video made by SFS Animation that started it all.
---
Long before the Mare in the Moon, before Twilight Sparkle and her group of friends, there was a pony who has been forgotten in the pages of history, washed away in the sands of time. Her name was Snowdrop, but her story is far more than anypony could have ever imagined.
You see, Snowdrop was just a filly when she created the first snowflake, but it is the rest of her story that will amazing even the most well-versed of scholars, because through the years leading up to Luna's banishment, she was not the only one who struggled to find her place in the magical land she called home. There was another being, one whom she would come to know as a friend, and more, as they forged a home for each other.
His name was Thomas, better known as "Tommy" to those that knew him well, and it is his story that we tell today, long forgotten in the faded pages of history. Only now, after more than a thousand years, can we hear the tale of Equestria's first human.
Chapters (2)