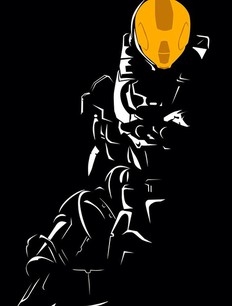 The Meta, a murderous creature , the scourge of The Reds and Blues, and the ultimate amalgamation of man and machine, has died. Dragged off a cliff and drowning in the icy ocean below, what a dishonorable way to be killed. If he was going to die, he wanted to die in fair combat, by the hands of one who earned it. Not by three cowardly, tricky red soldiers and a wrecked Jeep.
But instead of giving into the cold embrace of the afterlife, he fought tooth-and-nail against Death itself.
He soon gains a second chance at life, though in an entirely new branch of reality.
So, here he is, in Equestria.
...........................…....................
Red vs Blue crossover with My Little Pony: Friendship is Magic
Gore tag added just in case. I mean, the guy carries around a four-foot Knifel, what did you expect?
Chapters (3)