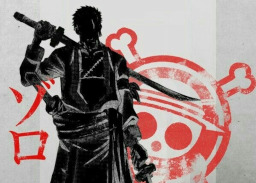 [Displaced Story]
[I own only the plotline of this story]
My name is Roronoa Zoro, but most know me as the Green Demon. Fifteen hundred years ago I was the most wanted creature on Equus. Armies attempted to stop me, only for me to crush them. At one point, they got in a lucky shot and turned me into another trophy from an era best left forgotten.
Now?
I am a type of ally, helping to stop or hinder the coming storm that will shake this very world to its foundations. And they can't find anyone better, much to their dismay.
I have Haki. I have companions. And I've got common sense. Get ready for this demon's return.
Crossovers (in order) with:
The Mighty Warrior of Epicness/
For Glory! For Equus! For Epicness!
Chapters (15)