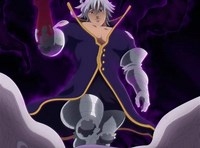 Source
This was my first convention and I chose to go as Estarossa from Seven Deadly Sins. I met the merchant and got the Rebellion blade I was missing for a rather cheap price, I didn't expect the rumors to be true about people disappearing, not that I'm complaining.
Will cross over with Sleepybear's story https://www.fimfiction.net/story/463422/monspeet-the-curse-of-silence. Taking place in the same world, but still separate stories that will cross over every now and then.
3/7/19
Holy shit! Featured if only for a few minutes!
6/25/19
Featured again!
6/22/20
Featured... I don't know how to respond given the timing of this...
Chapters (20)