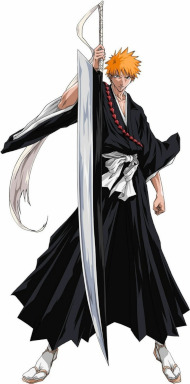 An average but nerdy young man goes to an anime convention dressed as Ichigo from Bleach. He was missing only one thing from his costume, where a mysterious merchant sells him just the item he needed. The next thing he knew. He was in a new place with no way home. Met some of the locals and got possessed.
Trapped in stone for a thousand years and no memory prior to that convention. He finally breaks free and is loose upon Equestria once more, even stronger then before.
But this time, is he in control?
---
This is a Displaced story
Note that MLP does not exist on the main character's Earth.
Chapters (29)