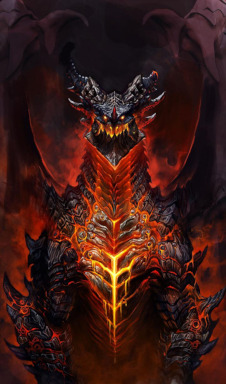 I don't know how long I have been asleep. It feels like ages. I can't remember who I once was but I know its not who I am now.
The Sun, Moon, Love, Chaos, and Harmony have avatars. I guess I am the World's.
I don't remember who I was but I know who I am.
I have had many names Neltharion the Earth-Warder, The Black Scourge, The Cataclysm, The World itself Given form, but you may call me....
DEATHWING!
A displaced tale. Co-written with CrossRedstone.
---
Chapters 1-2 Edited by m2pt5/Emtu, Chapter 3 and 12 Edited by Word Worthy
Note: Actual Deathwing is used
Chapters (11)