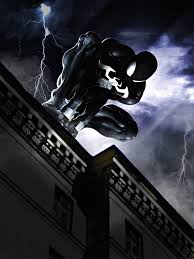 Hey, names Lee. I turned into Venom after buying something from a Merchant, and now I'm stuck as a statue in a land of racist, Technicolor ponies...
Oh, and I don't have a body...
Well... Crap.
I just wanted to go to Comic-Con! But no~ I just HAD to have that black Scythe... GAH!!!
And to think. This could have all been avoided if Celestia was smart.
I wonder who my next host is going to be? Heh...
---
Hero Displaced story! Because I can't be all evil with my stories.
Chapters (19)