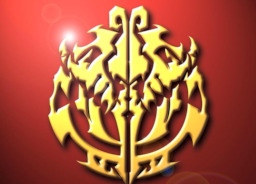 After opening a rip in reality, thanks to keeping the mirror portal on, Discord finds himself with a new task. Asked by the Equestrian Council he is to explore the world beyond. Now he's reliving a part of his old life in traveling to the "New World" beyond.
Around the same time, The Great Tomb of Nazarick has appeared in the New World. Ainz Ooal Gown and the NPC turned real inhabitants have a much to learn about this world, and maybe conquer it because it sounds like fun.
What happens when these two cross paths is anyone's guess. Hopefully, the world will still make sense when it does.
---
Crossover with Overlord. Cover art temporary.
Chapters (3)