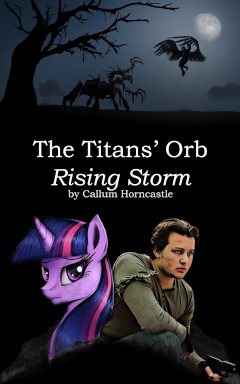 Source
This story is a sequel to The Titans' Orb
---
Now a third of the way into their quest, Callum and the Mane Six are well on their way to collecting the next fragment of the Titans' Orb, but after their mission is discovered by Nah'Lek the Defiler, they are now in a race against time. Can they find the remaining shards, before Nah'Lek finds them?
As the dark path ahead becomes even more treacherous, friendships are pushed to the limits and tensions begin to rise, and not just between Callum and Twilight. Will the group be able to stick together as a unit, as they continue along their increasingly dangerous mission?
And will they all be able to make it to the end, alive?
Chapters (36)