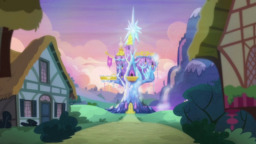 Source
Paul Sevens, a gaming enthusiast and game designer, loses his family, friends, occupation, money and belongings. How? He somehow became sucked into a portal which lead him into an odd world full of colourful ponies, that's how. Now he has to cope with various things: a new job, home, new acquaintances, dangers, and hobbies. Let's see how this story unfolds, shall we?
This story was inspired by Max Beezy's 'My New Life in Equestria' trilogy.
Cover Art does not belong to me. I found it on the internet.
Tagged Adventure because it's technically an adventure for Paul
Tagged Human for obvious reasons
Tagged Narcotics for drinking
Tagged Comedy for obvious reasons. Unless you don't find them funny... Eh, I don't mind.
-MrUser
Chapters (13)