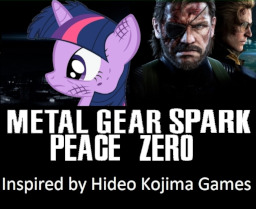 Even the tiniest change can alter the future in ways you can't imagine.
The battle with Lord Tirek did not end the way it was supposed to. The centaur was still sent back to Tartarus as he should have been and Equestria and all of its' ponies were saved, but thanks to one final act of defiance, Twilight vanished without a trace not long afterwards.
One month after her disappearance, Twilight has returned to Equestria, but not in a state anypony was expecting her to. Now they're all filled with questions about what has happened to her, but what tale does she have to share with them? What is she willing and unwilling to tell them?
Can a battered phoenix still rise from the ashes?
Chapters (37)