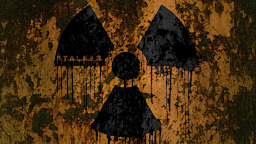 "A stalker's life was full of adrenaline and wonders, of loneliness and misery, of death and horror, mixed together in the maelstrom of madness that is the Zone."
A S.T.A.L.K.E.R crossover. Hiker, an experienced wanderer, stalker and trailblazer find's his way into the center of the Red Forest, unreachable ever since the Clear Sky faction was annihilated at the nuclear power plant and Strelok was sent back into the Zone. In it's dark reaches, he is contacted by the Forester, and through a twist of fate, ends up in the antithesis of the Zone, a land of magic and happiness. Yet not everyone wants a sedate, safe, contented life in Equestria...
For all those who have never played/understood the STALKER series: http://stalker.wikia.com/wiki/Main_Page
All the locations, anomalies etc in capitals will be on there.
Chapters (28)