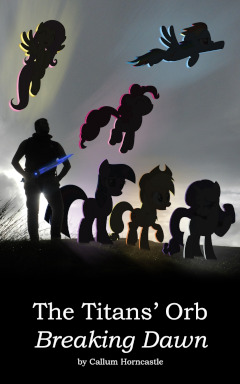 Source
This story is a sequel to The Titans' Orb: Rising Storm
---
Nearly a year has passed since a company of ponies arrived on Earth, and with Callum's help, they have since found half of the Orb's fragments. Their quest however, is far from over; the remaining pieces are still scattered to different parts of the globe, their whereabouts unknown.
Upon finding a mysterious underground desert temple, Callum makes a discovery there which only further solidifies his role in Equus' fate. But even with this newfound destiny, an ever lurking shadow looms over the seven friends as they hunt down the rest of the Titans' Orb.
Nah'Lek the Defiler, is closing in...
Chapters (24)