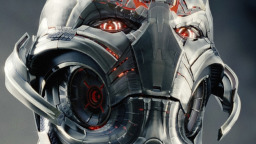 Word of Advice never go to a costume convention ever!
Ultron, Hero, former Element bearers, friend of the royal sisters... wait what?
Allen Peirce went to a costume convection as his favorite comic villain. After a bright light he ended up as his character. Deciding instead of letting himself become as his character was a villain he became a hero, and after a thousand years since his supposed death he has returned.
A new age had began Equestria has new element beares and Ultron is ready to step up once again.
My fifth Displaced Tale.
Chapters (5)